Controls Instruments India
Welcome to CONTROLS INSTRUMENTS INDIA, an electrical control and automation company, where we specialize in designing, manufacturing, and installing custom electrical control and automation systems for a wide range of industrial and commercial applications.
With more than 4 decades of experience and a team of highly skilled engineers and technicians, we are committed to delivering innovative, reliable, and cost-effective solutions that meet the unique needs of our clients. From initial design and engineering through to installation, testing, and maintenance, we work closely with our clients to ensure that every project is completed on time, on budget, and to the highest standards of quality and safety.
Our expertise covers a wide range of industries, including manufacturing, Plastic processing, Rubber processing, Textile, food processing, pharmaceuticals, energy, and more. We offer a comprehensive range of services, including system design, panel fabrication, electrical installation, programming, testing, and ongoing maintenance and support.
PANEL BUILDER CERTIFIED BY SCHNEIDER ELECTRIC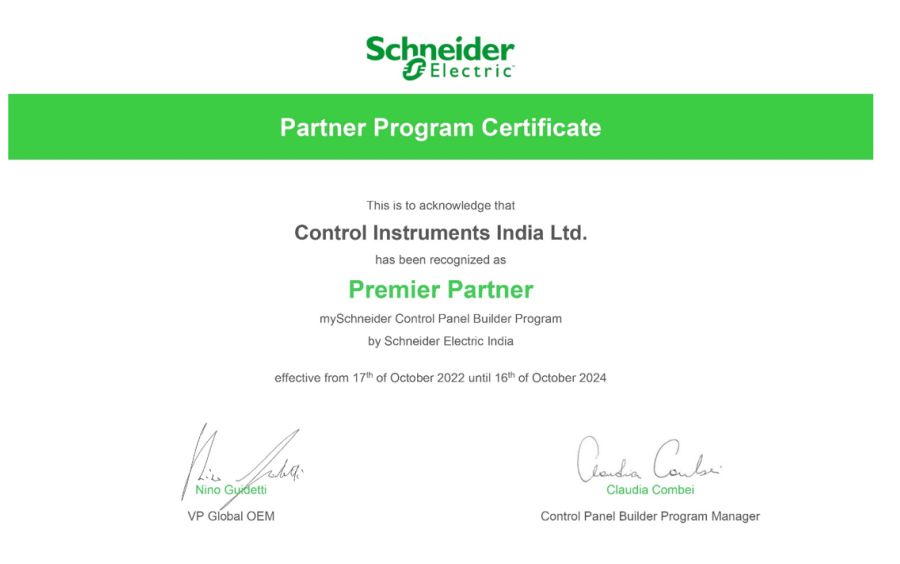 INDIA'S LEADING ENGINEERS, MANUFACTURERS & TRADERS
At CONTROLS INSTRUMENTS INDIA, With more than 40 years of experience we understand the importance of staying up-to-date with the latest industry developments and technologies. We invest in ongoing training and education for our team, and we use state-of-the-art tools and equipment to ensure that our solutions are innovative, efficient, and reliable.
Whether you need a simple control panel or a complex automation system, we have the expertise and experience to deliver the right solution for your needs. Contact us today to learn more about our services and how we can help you take your operations to the next level.
Our Panel Manufacturing range covers the below mentioned panels :
- Industrial Control Panels
- Machinery Automation and Control Panels
- Motor Control Center (MCC)
- Power Control Center (PCC)
- Main LT Panels
- Lighting Distribution Panels
- DG AMF Panels
- VFD Panels / AC Drive Control Panel
- DC Drive Modules / Panel
- Automatic Power Factor Control (APFC) Panel / Capacitor Bank Panels
- Torque Motors and Dc Motors
- ATS Panels
- PLC Based Control Panels
- Industrial Instruments & Sensors
- Amusement Rides Control Panel etc.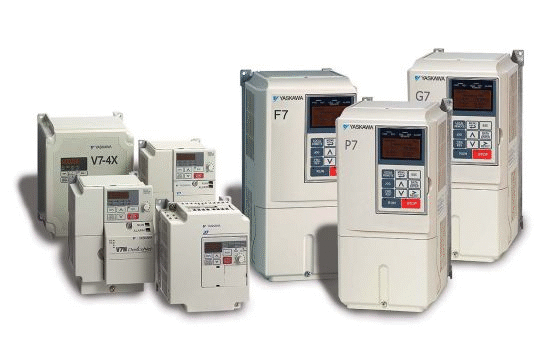 We are mainly manufacturing and supplying the above items for leading machinery manufacturers of India, big industrial houses & O.E.M's
Great cutomer support from beginning to end of the process.
Controls Instruments India, team are really informed and go the extra mile at every stage.
I would recommend them unreservedly.
~"Karan Dhingra"
We were very fortunate to work with Controls Instruments India,
Industrial Electrical and Automation solutions for our new business venture.
~"Madan Khosla"
The service we received was always top notch and exceeded our expectations! Thank you Controls Instruments India for your guidance and quality of work. I look forward to working with you again in the future.
~"Atul Gulati"
The entire team of Controls Instruments India, is very responsive and has gone as far as to provide insight on situations outside the scope of current products. We are amazed with thier attitude.
~"Mukesh Kochhar"