POWER DISTRIBUTION PANEL/BOARD
We are one of the leading manufacturers and suppliers of Power Distribution Panels and Boards. The offered panel board is very commonly used for the public electric distribution systems.
Our supplied power distribution panel board is very efficient in accommodating multiple electric circuits and electrical accessories.
Our quality centric approaches help us to provide best range of Power Distribution Panels and Boards. With the use of best electrical switchgears, we design highly advanced and superlative products for several applications. We test them on several parameters and safely supply these products to various commercial clients. Our products are highly reliable and are available at economical price range.
Types Of Distribution Panels :
Motor Control Center Panel, Power Control Center Panel,Power Motor Control Center Panel and Lighting Distribution Panel.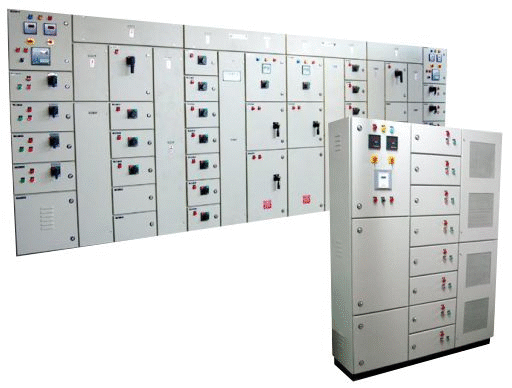 FEATURES :
- Segregated framework and modular design
- Optimal spacing & High durability
- Proper selection of Bus bar & wires
- Available with Single / Double door design
- Connection details fixing at panel
- Cable entry up/down as per requirement
- Made from 14 / 16 gauge MS sheet
- MS Sheet with PU Paint / Powder coating
- Easy to Cable laying & Termination design
- Bus bar selection is depend on current
- Copper Bus bar / alluminum Bus bar with P.V.C shrinkage sleeve
- Available protection IP54, IP55 / IP64, IP65

Controls Instruments India ~ Your Reliable Partner.