AUTOMATIC POWER FACTOR CONTROL (APFC) PANEL
Automatic Power Factor Control Panel (APFC Panel) For maintaining the power factor according to the load factor, proper capacity of capacitors is to be connected. The value of capacitors to be connected will vary with respect to load and its existing PF
The power factor can be maintained by installing Automatic Power Factor Control Panel (APFC Panel). APFC Panel has microcontroller based programmable controller which switches the capacitor banks of suitable capacity automatically in multiple stages by directly reading the reactive load (RKVA) which works in the principle of VAR sensing tends to maintain the PF to 0.99 Lag. The capacitor banks may be selected in number of stages as 4 to 12 according to the load pattern.
Our quality centric approaches help us to provide best range of Power Factor Control Panel (APFC Panel). With the use of best electrical switchgears, we design highly advanced and superlative products for several applications. We test them on several parameters and safely supply these products to various commercial clients. Our products are highly reliable and are available at economical price range.
Install APFC Panel to avoid penalties and enjoy the benefits automatically.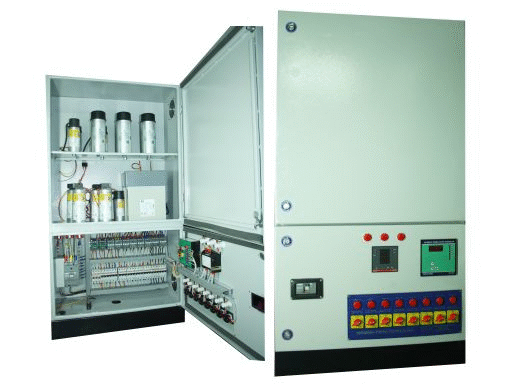 FEATURES :
- Spacious capacitor mounting on base plate
- APFC meter with 10 VA, class-1 Current transformer
- APFC relay with function of auto sensing
- APFC relay is easy to set all parameter
- Wiring diagram fixing at panel
- Available protection IP54, IP55 / IP64, IP65

Controls Instruments India ~ Your Reliable Partner.